Friends of Christ Church
This page is an introduction to the Friends of Christ Church, we post all of our updated information on facebook please click on this link to find out about our latest events and meetings.
To follow us on Facebook, follow the link below:
https://www.facebook.com/christchurchpellonptfa/
FOX Facebook May we take this opportunity to remind you to follow our FOX Facebook page. This is regularly updated with events that we have planned. It also has competitions from time to time.
If you want to contact FOX via email, it is: [email protected]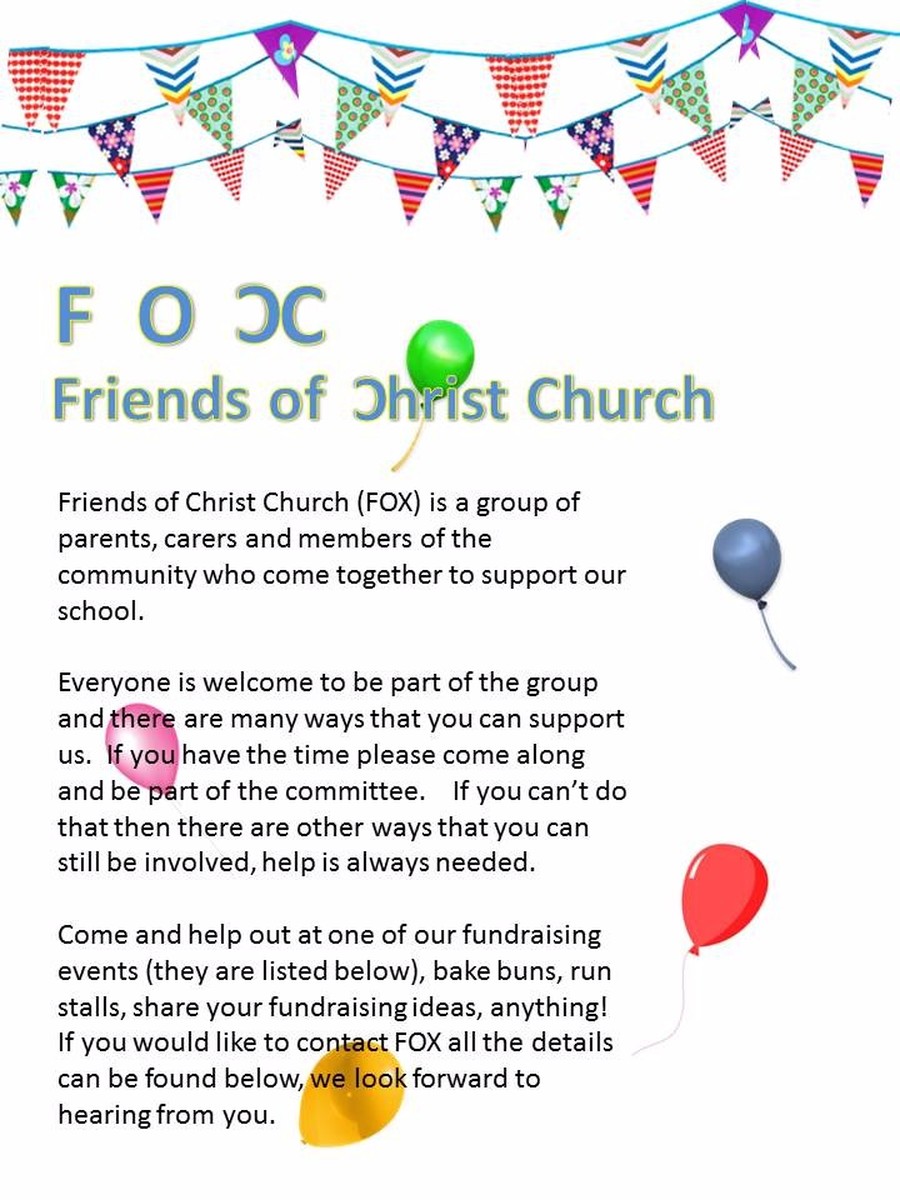 Did you know?
This school year the FOX has...
Organised a Christmas Fayre and raffle raising £1114.00!
Put on a Valentine Disco raising £340.72
Run an Easter raffle raising £103.50
Organised the Summer fayre and raffle raising £610
Donated a hamper for the nativity raffle
Donated a hamper for the year six performance raffle
We used that money to buy...
A class set of headsets for IT lessons
£350 worth of books for the school library
Outdoor play equipment
Prizes for the disco games
Raffle tickets and licences
Gave each class £20 for each fayre to buy the items they made to sell and learn about profit and loss
PTA membership and events insurance
Contributed to y6 leavers Hoodies
Reception welcome packs
What we need to continue supporting the children of Christ Church...
People to come to meetings to make decisions
Active Committee members (ALL parents and carers are already members)
Helpers for events, both on the day and organising
At the moment we have 3 active parents and carers !
If you wish to know more, or get involved in any way, please contact us via the school office, our Facebook page or email [email protected]