Year 5
Welcome to the Year 5 class page
Staff Gallery
Mrs Cowton
Class Teacher

Every day exc Tuesday pm

Mrs Johnson
Higher Level Teaching Assistant

In class every day exc Thursday

pm and Friday

Miss Wright
Support Assistant

HLTA

In class every day
Red Nose Day 2019 - Christ Church bake off!
For Class 5's bake off treat we decided to make our own unicorn rice krispie treats. These looked pretty good and tasted even better! We sold out almost as soon as the bake sale began. If you want to see our recipe, we have included it below. You can experiement with different cereals and toppings to make something a little different. Just remember that we are always willing to taste test things for you. ;)
3 tablespoons butter
4 cups Miniature Marshmallows
OR Jar of marshmallow fluff
6 cups Rice Krispies cereal
HOB DIRECTIONS:
In large saucepan melt butter over low heat. Add marshmallows and stir until completely melted. Remove from heat.

2. Add cereal. Stir until well coated.

3. Using buttered spatula or wax paper evenly press mixture into 13 x 9 x 2-inch pan coated with cooking spray. Cool. Cut into 2-inch squares. Best if served the same day.


MICROWAVE DIRECTIONS:

In microwave-safe bowl heat butter and marshmallows on HIGH for 3 minutes, stirring after 2 minutes. Stir until smooth. Follow steps 2 and 3 above. Microwave cooking times may vary.


NOTES:

- For best results, use fresh marshmallows.
- Diet, reduced calorie or tub margarine is not recommended.
- Store no more than two days at room temperature in airtight container.
- To freeze, place in layers separated by wax paper in airtight container. Freeze for up to 6 weeks. Let stand at room temperature for 15 minutes before serving.
What we are doing in Class
We are working really hard to smash our writing targets and are all striving to remember our "Non-negotiables" in our writing and produce "perfect presentation". Children who do their very best presentation and editing with their work all week receive a "Purple Pro" Certificate.
We are Loving our new reading VIPERS work and are proud to receive reading VIPERS stickers when we impress our teachers with our understanding. (See English page for what VIPERS stands for.)
In our RE Unit " Special Journeys", we practiced a mindfulness meditation, to a special place where we might feel calm or relaxed then made charcoal pictures of our imaginary places.

Year 5 class blog Class 5 are loving our book "The Mousehole cat" and can't wait for the next installment at the beginning of our English lessons. We are writing newspaper reports about the storm at sea and using "VIPERS" (see English page) to understand the complex metaphors in the story! (WOW!)
We are learning about life cycles in science and have been acting out the human life cycle with much hilarity! Next week we will be measuring and graphing the heights of children at different ages throughout the school and planting some sunflowers to study their growth requirements.
In maths we are smashing fractions and can't believe how much cake the teachers seem to eat in the maths problems we're working on!

Holiday Homework
Curriculum information leaflet
Summer 2019

coming soon...
Phonics
How we teach phonics at School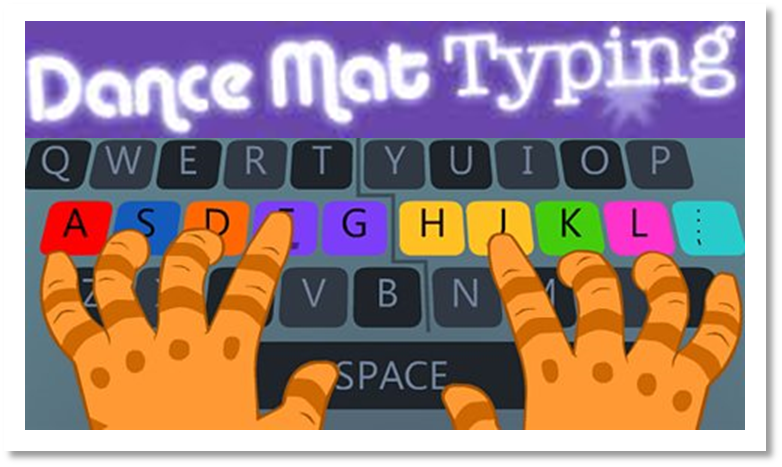 Helpful information
The word list below shows the words that children should be able to spell by the end of year 6, this is in addition to the words that you have learnt from year 2 and year 4. Have a look at the year 2 page and the year 4 page as well if you need to refresh yourself.
Word list – Years 5 and 6

accommodate

criticise (critic + ise)

individual

relevant

accompany

curiosity

interfere

restaurant

according

definite

interrupt

rhyme

achieve

desperate

language

rhythm

aggressive

determined

leisure

sacrifice

amateur

develop

lightning

secretary

ancient

dictionary

marvellous

shoulder

apparent

disastrous

mischievous

signature

appreciate

embarrass

muscle

sincere(ly)

attached

environment

necessary

soldier

available

equip (–ped, –ment)

neighbour

stomach

average

especially

nuisance

sufficient

awkward

exaggerate

occupy

suggest

bargain

excellent

occur

symbol

bruise

existence

opportunity

system

category

explanation

parliament

temperature

cemetery

familiar

persuade

thorough

committee

foreign

physical

twelfth

communicate

forty

prejudice

variety

community

frequently

privilege

vegetable

competition

government

profession

vehicle

conscience*

guarantee

programme

yacht

conscious*

harass

pronunciation

controversy

hindrance

queue

convenience

identity

recognise

correspond

immediate(ly)

recommend