Head's Welcome
Welcome to our school website. On behalf of all at Christ Church (Pellon) C of E (VC) Primary School, may I offer you and your child (ren) a very warm welcome.
We hope that you will find the information contained on this website both helpful and informative. It is constantly being updated so do visit us again soon!
We are extremely proud of all that goes on here at Christ Church school and as our website demonstrates, the children are supported in their learning by dedicated staff, governors and parents.
Christ Church School is a vibrant, caring community where all people have high expectations of each other. We place great importance on our Core Values which were chosen by a wide range of people and reflect the nature of our school. The Core Values are Friend ship, Justice, Reverence, Forgiveness, Perseverance and Thankfulness. Our Collective Worship and daily practice reflect these values and promotes our Christian ethos.
Our school motto is 'Work Together, Learn Together, Play Together, Together we can do it!' This reflects the varied opportunities that we provide for collaborative thinking and team work in respect of our children, our parents and carers and our staff. We welcome parents into school and operate an open door policy.
We firmly believe that children thrive best when supported by school and home working together. To this end, we employ a Pastoral Support team to work with families, parents, carers and children to ensure that children have the best chances in life and learning.
Our school consists of seven classes ranging from Reception to Year 6. The children are provided with a wide range of activities which enrich learning through our Creative Curriculum. Educational visits, workshops, theatre productions and visitors ensure that our curriculum engages the children and brings it to life.
We also offer a variety of extra-curricular clubs to enable children to learn new skills outside the curriculum. Pupils are proud to be a pupil of Christ Church and this leads to good behaviour and discipline both in and around school and when the children are representing the school on visits and other activities.
There is a lot more information on our website for your perusal but if you want further details on anything you read, please do not hesitate to contact us or arrange a visit. You would be very welcome. We aim to provide the children in our care with the best possible start in life and our committed and professional team works very hard to that end.
We believe Christ Church School is a school that the whole community can be proud of. We look forward to receiving your child(ren) into school.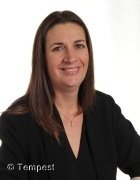 Mrs Emma Midgley
Headteacher
Christ Church (Pellon) C of E (VC) Primary School